I feel that Mensa is a dynamic and ever-changing organization. Our members have a wide range of interests and priorities, and it follows that Mensa membership will mean something different to every member. For me, Mensa is primarily, and most importantly, a social organization. While we have several worthwhile endeavors in addition to the social aspect, such as scholarships, community service and gifted youth resources, I firmly believe that everything comes back to personal interaction between members - whether in person or online.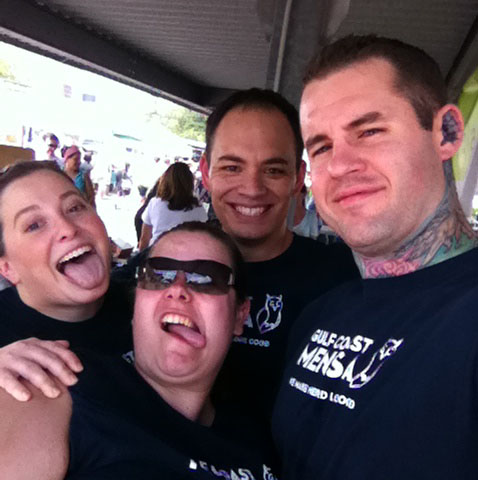 Members having fun - the best advertisement you can ask for
In the midst of a great deal of discussion concerning the use of volunteers versus contractors, it's important to remember that the spirit of volunteerism has to be fostered and nurtured. Volunteers don't usually appear unasked for. The best way I have always found to encourage volunteers is to make things fun. As an organization, we need to remember to facilitate those personal connections among our members, and especially our volunteers. Volunteers who enjoy the people they work with will continue to volunteer.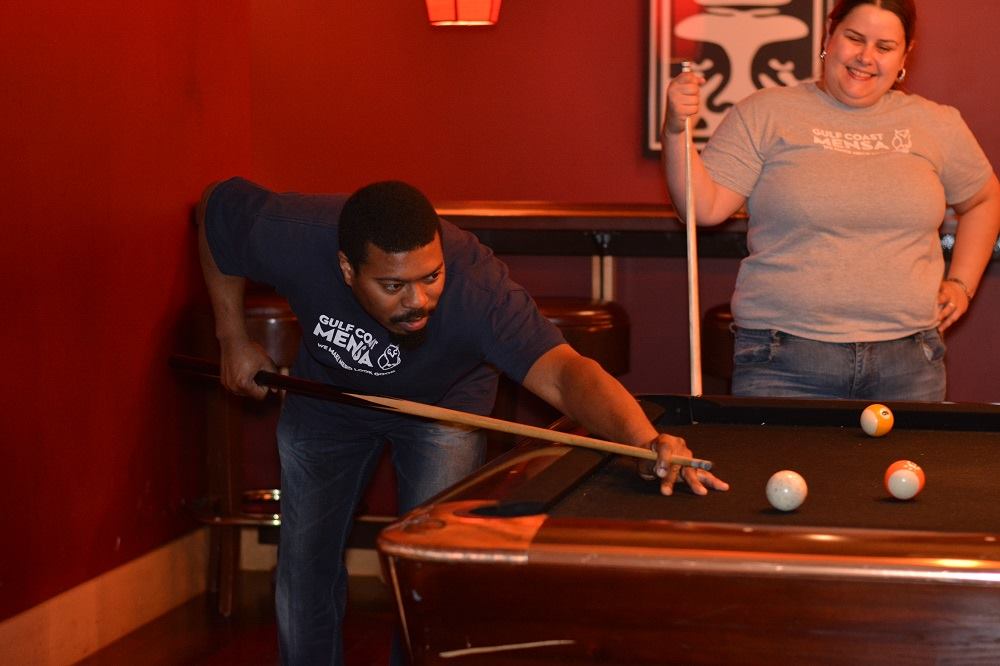 Shooting pool at a fundraising event for our local scholarships - while wearing our local group T-shirts
In order for our organization to grow, we need to do a better job of both recruitment and retention. In particular, though, I think we need to look at retention. I recently looked at the membership records for my own local group, which is the 6th largest in the nation. In the past 10 years, we have had almost as many members lapsed as we currently have active. If all of our lapsed members renewed, our group would effectively double in size.
To me, that says that we need to work on the value provided to our members. I realize that there are dozens, if not hundreds, of reasons why people let their memberships lapse. And the reality is, many people who do lapse will never tell us why. The best solution I can offer is that we continue to develop new ways to reach our members in the hopes that the niches they are searching for can be filled. I believe that my local group has been working steadily towards this by putting an emphasis on our testing program and on hosting more (and varied) local events.
I think that I can be an able resource to other local groups who are searching for new and dynamic ways to recharge their memberships.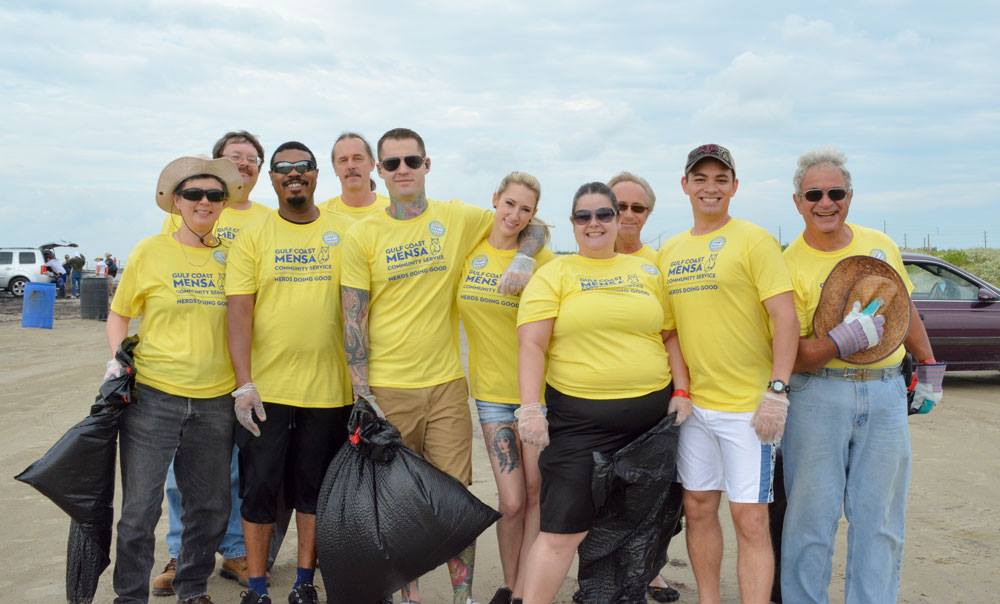 A community service beach cleanup with members of my local group
RVC's Role
An RVC needs to be able to address organizational concerns and changes with their region's members in mind. I believe that for members to be engaged in a group, they need to be aware of what is happening on multiple levels in the organization. I would like to see transparency from the AMC to the membership. As Mensans, we know we're smart, but if our members do not understand or have not been told why and how a decision was reached, they tend to think of board members as the ominous THEM who make not-smart decisions.
I also think that an RVC must actively reach out to the members of their region in any way possible. Talking to actual members about what works and doesn't work within local groups is essential. RVCs should be able to bring best practices from their region's local groups into the national forum of the AMC. An RVC who doesn't know what the members of their region want is an empty position.

I want to continue to work towards forging personal connections with members throughout a larger area. Those connections will hopefully let these members see more value in their membership. I know that they will make my personal membership in Mensa more valuable to me.